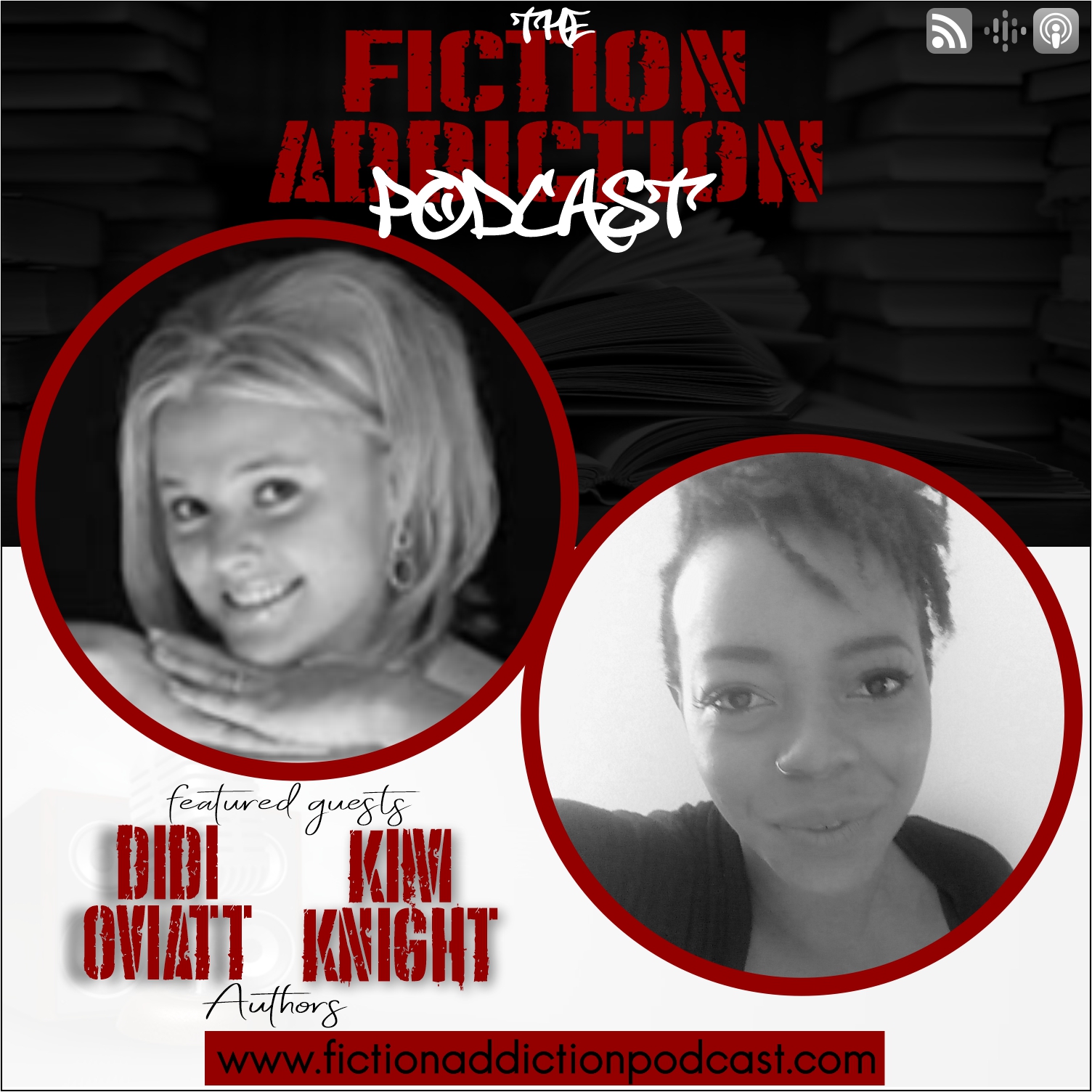 Didi Oviatt and Kim Knight join the Fiction Addiction podcast and discuss their new anthology. 
Didi's Bio
Didi Oviatt is an intuitive soul. She's a wife and mother first, with one son and one daughter. Her thirst to write was developed at an early age, and she never looked back. After digging down deep and getting in touch with her literary self, she's writing mystery/thrillers like Search For Maylee, Justice for Belle, Aggravated Momentum, The Stix, New Age Lamians (a trilogy to be), and more, along with a six- piece short story collection called the Time Wasters. She's also collaborated with Kim Knight in an ongoing interactive short story anthology The Suspenseful Collection. When Didi doesn't have her nose buried in a book, she can be found enjoying a laid-back outdoorsy lifestyle. Time spent sleeping under the stars, hiking, fishing, and ATVing the back roads of beautiful mountain trails, and sun-bathing in the desert heat play an important part of her day to day lifestyle.
Kim's Bio
Kim is born in 1983 and from London in the UK. She's a mother to a beautiful little boy, and a proud award-winning author (awarded Best Romance 2017 title for A Stranger In France). Kim started her journey as a traditionally published author and later dived into self-publishing also.
As a reader she's head over heels in love with romance, historical fiction, crime fiction, African- American, suspense and thriller genre books. As a writer, Kim enjoys creating stories with a diverse and multi-cultural line up, within the romance, romantic suspense and general thriller and crime genres. When she's not reading, or writing stories of her own her other passions include practicing her French, astrology, fashion, make-up artistry, drawing, spending time at her sewing machine dressmaking, watching make -up and beauty tutorials on YouTube, letter writing and being a mum.
Follow Didi and Kim
https://www.facebook.com/didioviatt
https://www.facebook.com/kimknightauthoruk  
https://twitter.com/Didi_Oviatt
https://www.twitter.com/kimknightauthor  
https://didioviatt.wordpress.com/
http://www.kimknightauthor.com
Order the book at https://www.amazon.com/Suspenseful-Collection-Blurred-Lines-Multiple-ebook/dp/B08592HCXF/ref=sr_1_2?dchild=1&keywords=didi+oviatt&qid=1588235348&sr=8-2