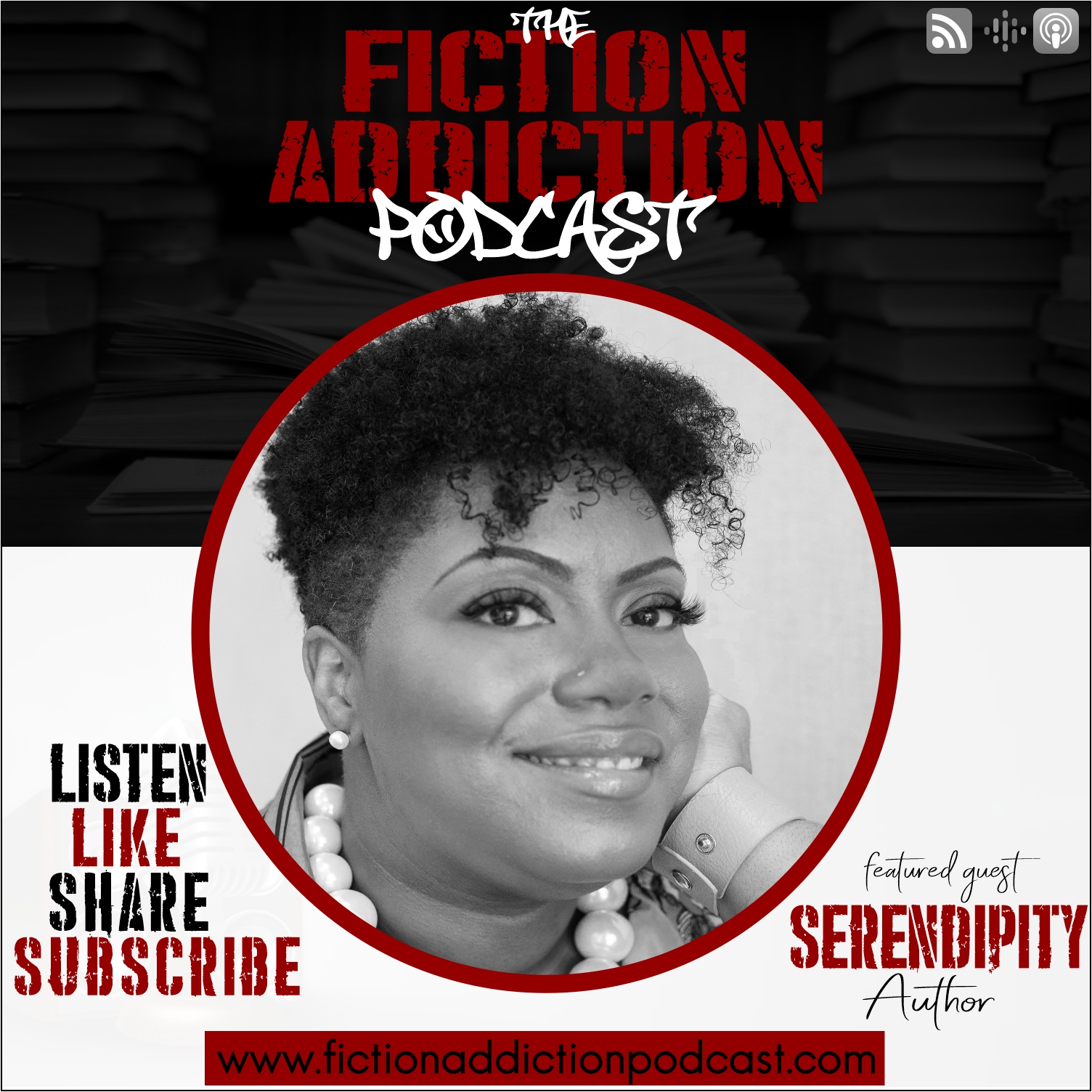 Serendipity joins the Fiction Addiction podcast and discusses her journey as an author, the erotica genre and more. 
Guest Bio
Amanda Chambers (Serendipity) is a wife, mother, former college professor turned stay at home mom and kickass entrepreneur. She loved reading and writing from an early age, and as she matriculated through grade school, she continued developing that love through English classes and hours of reading books at home. Due to a diagnosed learning disability, doctors and the school system advised Amanda's mother that she would likely not graduate high school. After having Amanda's IQ tested and finding it to be well above average, her mother refused to allow others to give up on her daughter and Amanda graduated on time and continued to college.
Once in college, Amanda knew she would pursue her first love: English. At age 28, Amanda because a college English professor. After teaching face to face and doing a stint as an assistant director of a university writing center, Amanda became pregnant and decided to try online teaching so she could stay home with her daughter. Her endeavor into online education was successful, and she won multiple awards including Instructor of the Quarter and Distinguished Educator of the Year.
After being laid off due to record low student enrollment, Amanda decided to pursue a dream she'd had since she was young: Writing a book. In January 2016, she resumed working on the book she began writing in 2008 and self-published it on August 27, 2016 - which also happened to be her 35th birthday. Published under the pseudonym Serendipity, which happens to be Amanda's favorite word, Ember's Flame is an erotic romance novel. Amanda is proud to say that she writes all things love and romance.
Amanda chose self-publishing because she had been around the traditional publishing industry since her days of freelance editing in college and she didn't agree with a lot of traditional publishing practices. Her endless hours of self-publishing research paid off when her book hit #1 on Amazon the day it was released. After seeing that success, many aspiring authors sought guidance from her, which resulted in the creation of Divine Legacy Publishing, an umbrella company for self-published authors.
Amanda recently joined the world of blogging with the creation of RetroModern Mandee, which chronicles her life as a stay at home wife and mother, homeschooler and entrepreneur while putting a vintage spin on her seemingly modern life. Though in it's infancy, Amanda hopes that her blog will grow in followers and her blog posts will help others.
Follow Serendipity
www.divinelegacypublishing.com
Order the book at https://www.amazon.com/Rocking-Cheyenne-Author-Serendipity-ebook/dp/B07X513CYL/ref=sr_1_1?keywords=rocking+cheyenne&qid=1584025378&sr=8-1