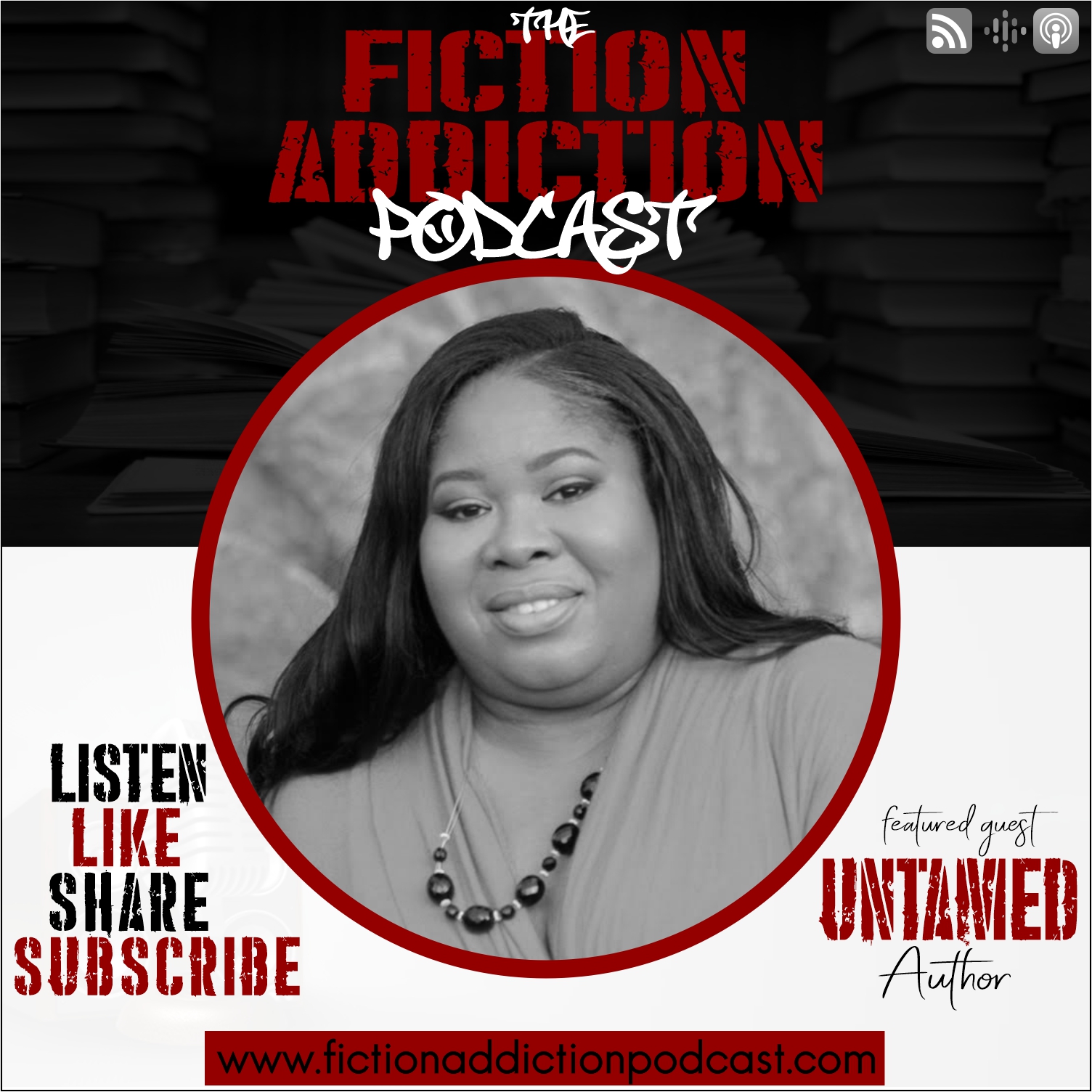 Author Untamed joins the Fiction Addiction podcast to discuss her writing journey, the literary industry, cancel culture, and her novel "The View".
Guest Bio
Hailing from Albany, GA, Untamed is a multi-genre fiction author who accredits her early education in magnet school programs for her creative mind and passion for the literary field. She is a graduate of the University of Maryland University College and is an honored member of Sigma Alpha Pi.
She first found a love of writing as a young child through her love of reading. It was the novel entitled, Coming of Age by Lorri Hewitt that truly inspired Untamed and became the flame that ignited her introduction to the pen and pad.
Untamed's writing journey began at thirteen years old with poetry, spoken word and short stories. Throughout her high school and college years, she received many accolades for her writing ability to include the Coca-Cola Young Writers Award and honorable mention in the Sandhills Writers' Conference.
Best known for her gritty yet flavorful language, Untamed brings about knowledge and support through real life, every day stories with highly animated and lifelike characters. Her powerful words and straight up, no-chaser verbiage delivers punches that will leave you screaming for more.
In 2012, Untamed released her debut novel entitled, Never Again…No More through One Karma Publishing to rave reviews. Untamed's work has been featured in several print ads including SWAG Magazine CA and Kontrol Magazine. Untamed has also had several author features and interviews including noteworthy interviews with NTUNED Radio Show, The Morning Cookup Show and Diamond's Literary World.
In 2014, Untamed made the decision to become a self-published author and penned ten novels to date. She was also a contributor to Loving Black Men An Anthology, for which proceeds are donated to the NAACP. Her work has also been featured in several magazines including Precious Stones and Soul Say On Universal Languages Issue 3. Her second novel entitled, Never Again…No More II: Getting Back to Me broke into the Amazon Top 100 for Literature- Fiction becoming an official Amazon Bestseller.
Her diligent work led to a budding opportunity as a writer and interviewer with SWAG Magazine CA and SWAG Magazine Souf based out of the Bay Area in California. Her interviewees and write-ups include Hollywood Pompeii, DJ N-Fluence (a budding DJ from Australia) and Hazel E from VH1's Love & Hip Hop Hollywood, just to name a few.
She is also a dedicated volunteer for Mothers Against Drunk Driving. As a volunteer and committee member for Augusta M.A.D.D., she is committed to honoring the memory of her family members who passed away in a drunk driving crash by creating a legacy of giving to support other victims and survivors. In March 2015, she released a poetry book that is near and dear to her heart entitled, This Side of Heaven-A Poetic Journey of Strength and Survivalwhich rose to the charts of Amazon as the #1 Hot New Release and an Amazon Bestseller. It is a collection of poems dedicated to her daughter, mother and cousin for which all proceeds are donated to M.A.D.D. (Mothers Against Drunk Driving).
In 2018, with the assistance of her literary agent, N'Tyse of Literary Champagne Suite, Untamed landed a three book major publishing deal with Urban Books/Kensington.
Writing is truly a passion for Untamed. She will continue to provide books that entertain and encourage delivering her message real, raw, and always untamed!
Follow Untamed
 "Author Untamed" on Facebook
https://www.instagram.com/authoruntamed  
Order the book at https://www.untamedpublishing.net/the-books-more-store
Visit her website at www.untamedpublishing.net