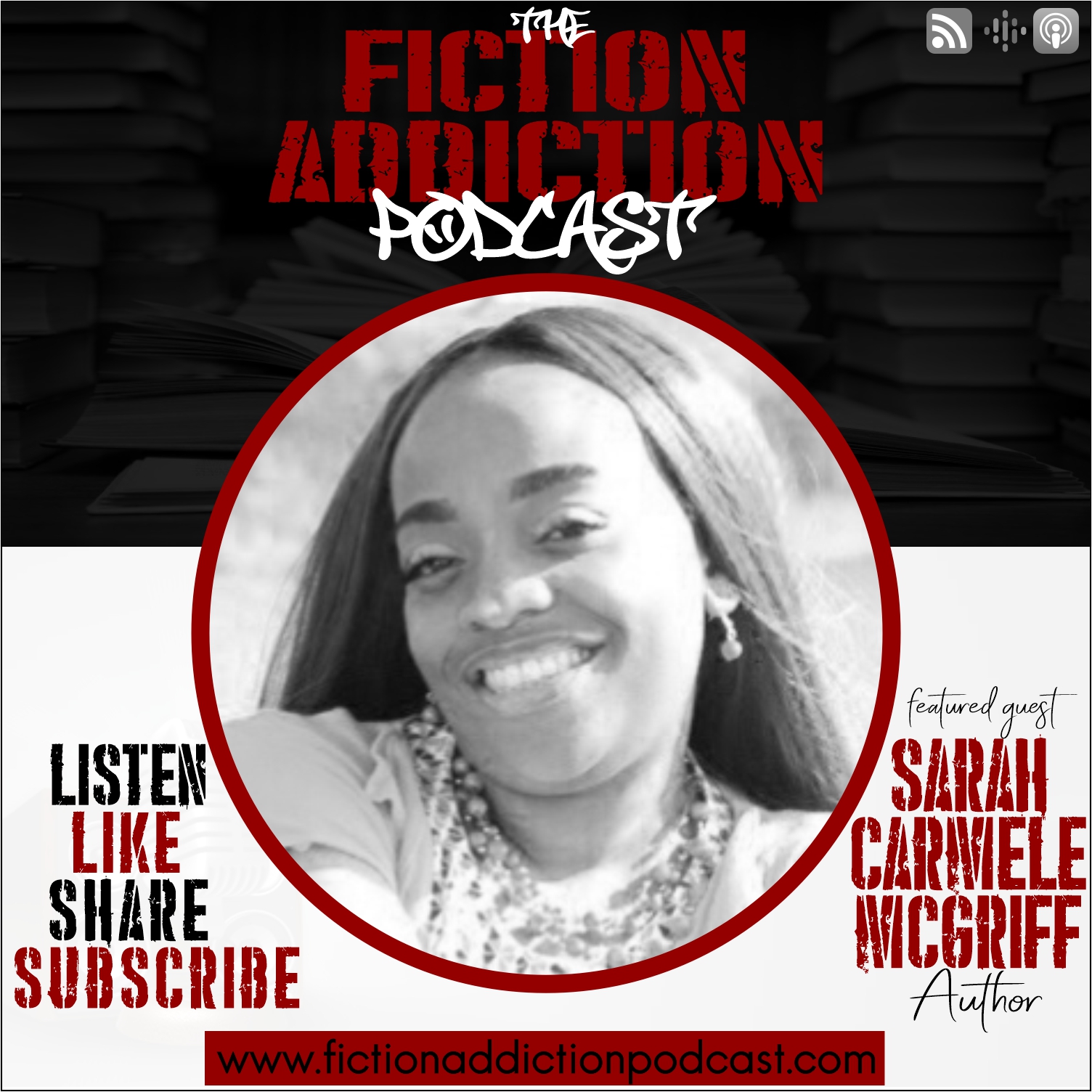 Sarah Carmele McGriff joins the Fiction Addiction podcast and discusses her journey as an author and more. 
Guest Bio
Sarah Carmele McGriff came into this world in the great year of 1980, and her life has been a whirlwind of adventure ever since. Sarah loves books and has been an avid reader since her school age years. Writing has always been a part of Sarah's life, but she never thought it would take her to the position that she is now.
When Sarah isn't writing she has a fulltime career as a Registered Nurse. Working her way up the ladder Sarah nursing career begin as a Certified Nursing Assistant and Licensed Practical Nurse. She always had a passion for helping others as her mother was a nurse.
In addition to writing, Sarah loves to read, go to the beach and draw and sketch. Sarah aspires to become a screenwriter as well as a movie director. Sarah currently resides in Florida with her two children and her Shih Tzu; Jim Brown AKA Brownie.
Follow Sarah
Instagram: www.instagram.com/sarahcarmele  
Order the book at https://www.amazon.com/Sarah-Carmele-Mcgriff/e/B084Q96B17
Visit the Podcast Website: https://www.fictionaddictionpodcast.com
Visit the Creedom Website: https://www.creedombooks.com